Every year, I lead a hiking and touring trip to Tuscany, which I like to call "Trails and Tables of Tuscany." It's a fantastic mix of walking through the countryside, hiking in the hills, visiting cultural sights, and of course … eating.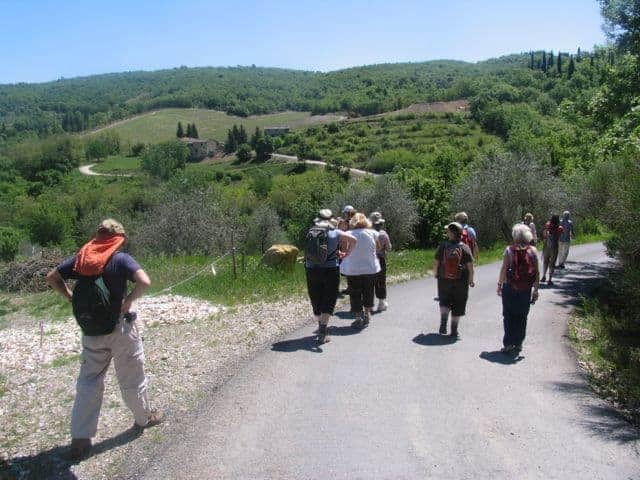 Here's a link to the 2015 trip. If you want to know more about that, get in touch. Meanwhile, I just thought I would throw together some of my favorite places in Tuscany.
Oh, and about that food: Here are Part I (Setting and Antipasta) and Part II (Pasta and Meats) of my Ultimate Tuscan Meal.
The Chianti Countryside
We stay there, we tour there, we walk there, and we eat there. Chianti is the heart of Tuscany, with rolling hills and vineyards and olive groves and old buildings. It's possibly the perfect countryside, and walking and touring there is really magical. Here are some highlights:
The Cinque Terre
Okay, so the Cinque Terre isn't in Tuscany, but who cares? Our trip goes there, and you'd have to be a loony to not like it. It's a series of five old villages, clinging to the coast below steep hillsides covered with vineyards … and all of it connected with amazingly scenic hiking trails. We spend three days there, wandering the hills and villages.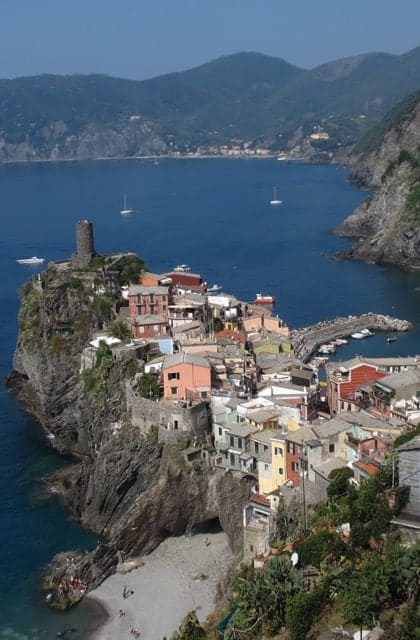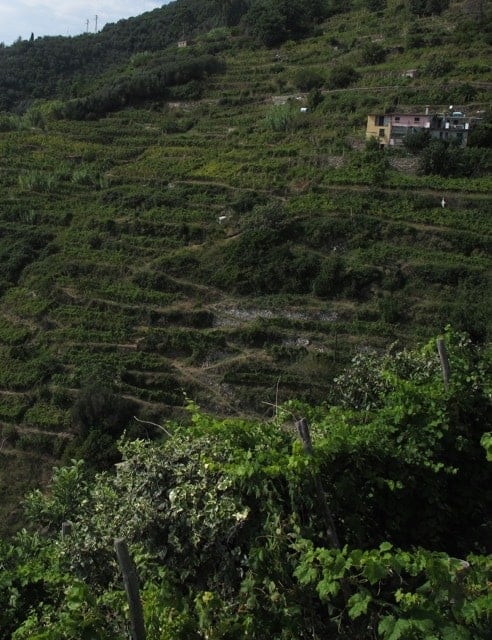 Florence
The trip always begins and ends in Florence, the capital of Tuscany and a terrific place to start. It's easy to get to, easy to be a tourist in, and we have a great hotel where we meet for dinner before heading out of town. We also wind up there after the trip, and many people decide to stick around for a bit – and why not?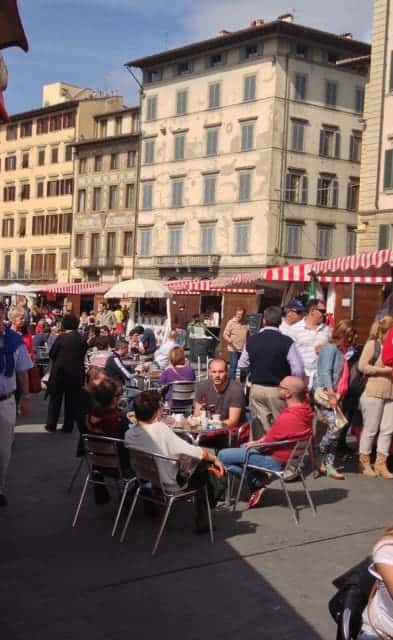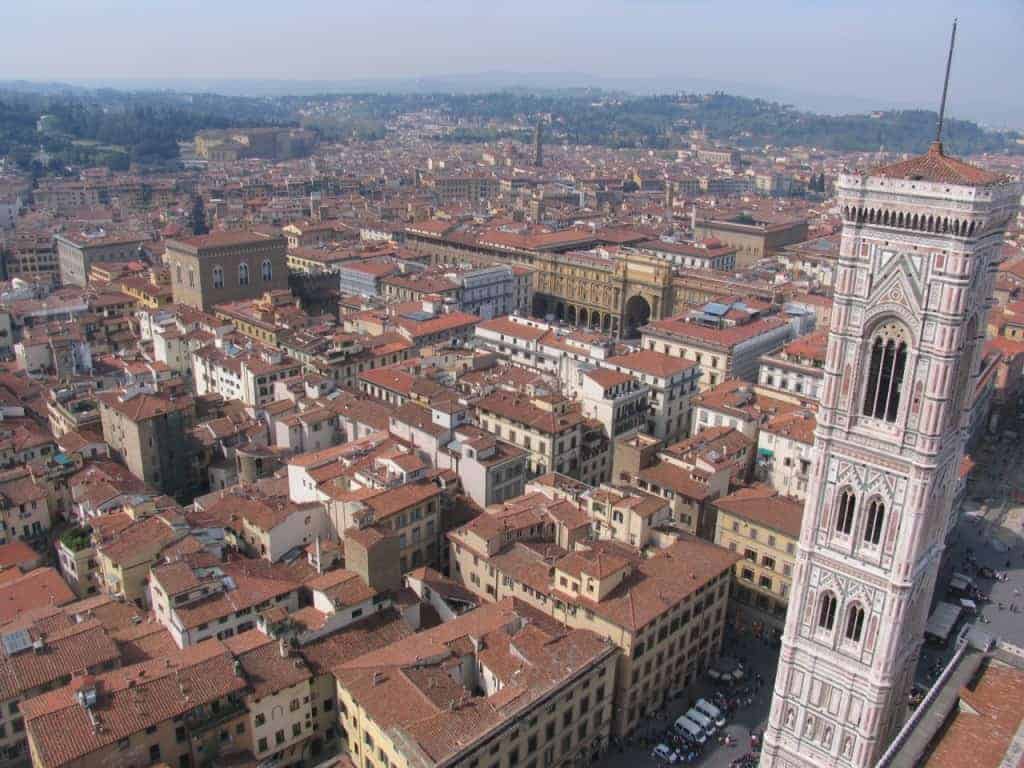 Lucca
After Florence, we're off to Lucca, a walled medieval city about an hour west. It's the gateway for hikes in the Alpi Apuane, and a charming town in itself. It is like a smaller Florence without the major sights — and of course without the crowds!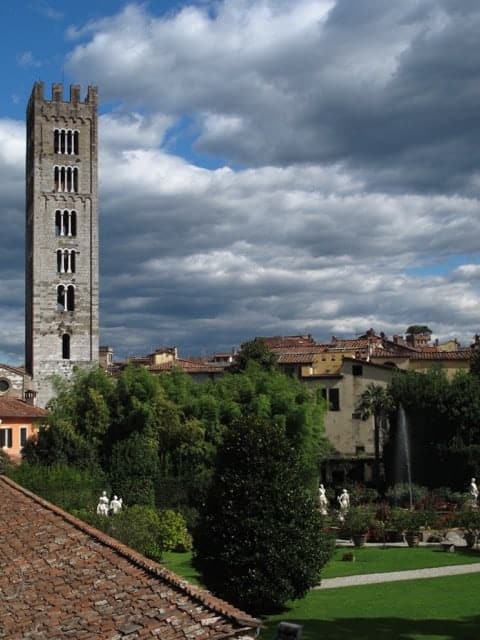 The Hike to Monte Croce
Just north of Lucca, the Alpi Apuane rise in a wall and offer terrific hiking. We do two hikes there, Monteo Croce and the Pania di Corfino. Here are some shots of Monte Croce, which includes lunch in a hilltop shepherd village.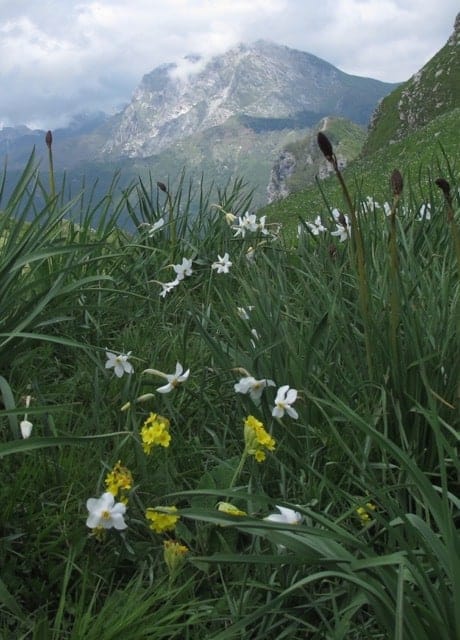 Pania di Corfino Hike
The other hike we do in the Garfagnana area north of Lucca is to the Pania di Corfino, an accessible peak near the Appennines on the east and with a great view of the Apuane Alps to the west. We will stay in a village at the base of it, eat lunch in a village along the way, and visit a botanical garden afterwards.
San Donato in Poggio
Typically our base in Chianti is the impossibly charming of San Donato in Poggio, where we take over a couple of B&Bs and have our bus take us around to different day trips. Here are some shots of the town:
Siena
At some point in the trip we always visit Tuscany's second city, Siena. We'll be turned loose for several hours to explore around, and the one place I always make it a point to visit is the brilliant duomo there — famous for the mosaics in the floor and the frescoes in the library.