You know about Italy's food, history and culture. Do you also know about its hiking? Want to go do it all with me and a great group of people?
Beginning September 22, 2015, I will be leading a two-week trip, for Portland-based Embark Adventures, to my favorite place in the world: Italy!
This will be my fourth time leading this trip to Tuscany, each one a combination of walks, private tours, and some of the best meals you'll ever eat. If you want to get off the beaten track in Tuscany, this is your trip. If you've always wanted to hike the amazing trails of Cinque Terre, this is also your trip. And if you want to see Italy like no regular tourist can, this is also your trip!
Here's the Deal.
We start and end in Florence, seat of the Renaissance, home to some of the world's finest art and most charming streets. We will have dinner in a local trattoria and have time to wander the  streets, perhaps even meet with Michelangelo's David.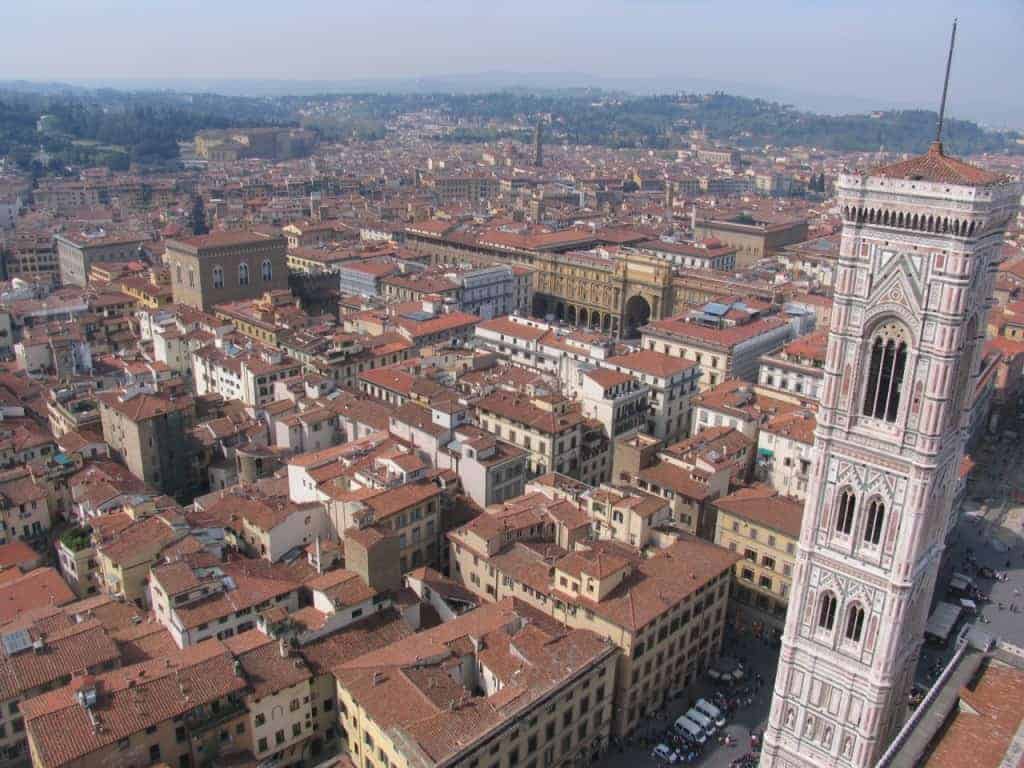 Next it's off into the countryside for a hike in the hills above town, perhaps to the hometown of Leonardo da Vinci, where we can see his boyhood home and church and hike the hills where he first connected with nature.
Curious about the food on this trip? Of course you are!
Then we'll settle in the Garfagnana region north of Lucca, spending the next two nights in a small, family-run hotel in a mountain village. This will be our base for two days of hiking and relaxing.
We will go for a few hikes in the Apuane Alps, one of the world's great sources of marble.
Next we'll spend a night in the walled medieval city of Lucca, a kind of smaller, less-discovered Florence. We'll spend a night in a small hotel, dine in a wonderful local restaurant or home, and in the morning take a tour of the city before traveling by train to the Cinque Terre.
From Lucca it's on to the magical coastal villages of Cinque Terre, accessible for centuries by sea or trail only. Now we can use a train and wonderful system of hiking trails to visit all five villages over two or three days, returning to our three-star hotel each night.
After Cinque Terre we'll set up a base in a Tuscan hilltop village, where our guide — a lifelong Tuscan — will take us on walks, tours no tourist would even know of, and out for fabulous meals you'll never forget.
The Specifics
Dates are September 20 to October 3, 2015. The trip begins and ends in Florence, and I encourage you to tack on some time before or after to see Italy on your own. We have plenty of ideas for you!
Logistics: There will be two American leaders the whole time, and while in Chianti we will also have an exert Italian guide. Often we will have our own bus and driver, but occasionally we will travel by train. We will stay in three-star hotels such as the Hotel Silla in Florence.
The cost for this trip is $4,399. This covers everything but your airfare, souvenirs, and optional guide tips.
For more information and a detailed itinerary, contact me by email.
This is the Italy trip you have dreamed of: walk the hills and towns, meet the locals, enjoy the food and culture, and do it all in comfort and style.