The owner of this trail has asked that the public cease hiking it. I have decided, therefore, to no longer encourage people to hike it. I've removed the directions from this post and the one on the Upper Salmonberry, and I will take it out of the next edition of my book, 60 Hikes Within 60 Miles of Portland.
For now, here's a photo album of what should, one day, be an amazing trail through the Coast Range.
If you'd like to read about places to go hiking in the Portland area, click here.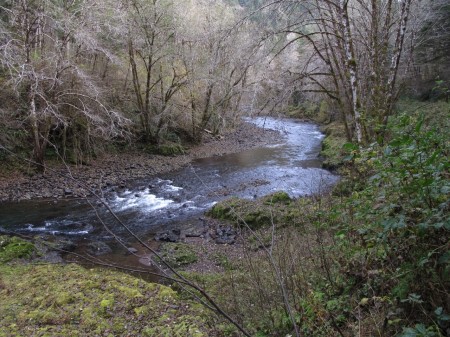 I hope to see you, someday, on the Salmonberry Trail!